E-Commerce
Trinity Merchant Group can work with almost any e-commerce gateway or shopping cart on the market. All you have to do is let us know what you are currently using and we will make it work. However, should you be in the market for a new e-commerce solution, take a look at what we have to offer!
Let us help you with E-commerce!
Payment Gateway for Third Party Shopping Carts
Affordable Payment Gateway + Shopping Cart Solution
E-Check Processing
Subscription capability
Robust XML API for Developers
Trinity Merchant Group is pleased to announce our new and improved Shopping Cart Software powered by GoEmerchant, a leader in eCommerce payments since 1995.
Our new Premium Shopping Cart has an extremely robust set of features and no programming skills are required.
Increase Sales
Capture New Customers
Target New Markets
Trinity and GoEmerchant give you all the tools!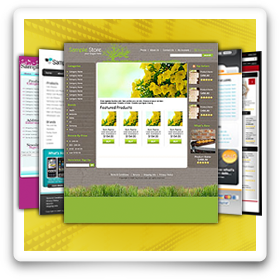 With our new Premium tools you'll ever need to create your website and internet store with unlimited US Support. To go along with over 50 great templates and the ability to create your own designs using HTML and CSS, our elite Easy Edit Bar lets you make design changes in real-time as well as speed up the process of adding categories, products, and web pages.
Captivate visitors with the GoEmerchant advanced product image display.
Your customers will see a History of products they have viewed in your Store. Shoppers that like to compare products will find this feature very friendly since it gives them quick access to the items they're interested in.
Increase conversions and the shopping experience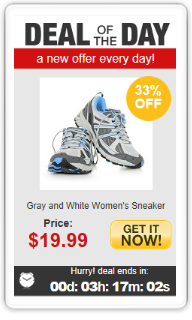 With the Cart Preview which shows customers a summary of their cart on the product page. If enabled, the view cart summary with product images, order subtotal and upsell products fade into view. Calls to action to "Checkout" or "Continue Shopping" can display, if desired.
The Daily Deals feature can increase sales by combining urgency with a time-limit to retain customers and generate new traffic. Move inventory fast, by selling large blocks of product, offered at a discount to a group of customers who must reach a minimum number to qualify for the deal.
SEO is a major key to climb the ranks of the search engines.
GoEmerchant provides SEO Friendly HTML URLs, Dynamic Meta Tags for Product Pages, Auto Generated Alt Tags and Link Titles, Product and Category Index, Randomly Generated Featured Products, Category Breadcrumb Navigation and more.
Newsletter Manager and Promotion Manager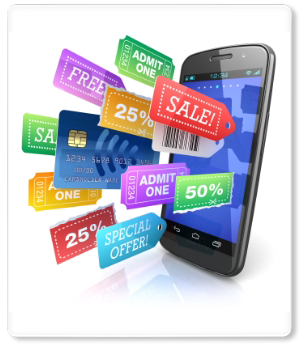 Our Newsletter Manager makes it easy for you to broadcast personalized email offers to your clients. Customers can opt-in and opt-out at any time. Our Promotion Manager creates unique coupons and discounts. It includes, marketing promotions, storewide discounts, free shipping promotions, product bundles and offers.
You can easily generate gift certificate codes for immediate distribution and offer them for direct purchase. Create customer loyalty with gift certificates and coupon codes. You can also create gift and wedding registries in your internet store with our Gift Registry tool.
Allow customers to post reviews of your products.
You can accept and decline reviews or simply choose to display reviews automatically or edit them before they are available for others to read. Customers can add products to a personalized wish list for later purchase. A Wish List builds repeat customers and increases customer loyalty. When you offer the product at a discount you have a pipeline of customers ready to purchase.
Product Management features
Our CRM system allows you to track and manage correspondence with your customers. CRM flexibility allows configurable ticket status names and departments for your CRM.
Easily maintain accurate records of detailed product inventory with specific options like color, size, model, quantity per box, etc. Process Orders thru Accounting System Integration/3rd Party Integrations, Wholesale Support, Robust Tax Calculation and One Page Check Out.
Shipping tools
Our Shipping tools include Multiple "Ship - To" Feature, Print Shipping Labels, Real Time Shipping - UPS, FedEx, Shipping Tracking ... and more.